Prisma is a Family Office business, principally investing in capital growth and yield companies, through Venture Partner and Credit Funds.
Prisma has a number of work streams:

Investing in start-up and early phase companies through Venture Partner Funds and follow-on investments.

Investing in income yielding Credit Funds.

Investing in on-line tools that facilitate collaboration. In this stream, half of investee dividends are donated to The newDemocracy Foundation.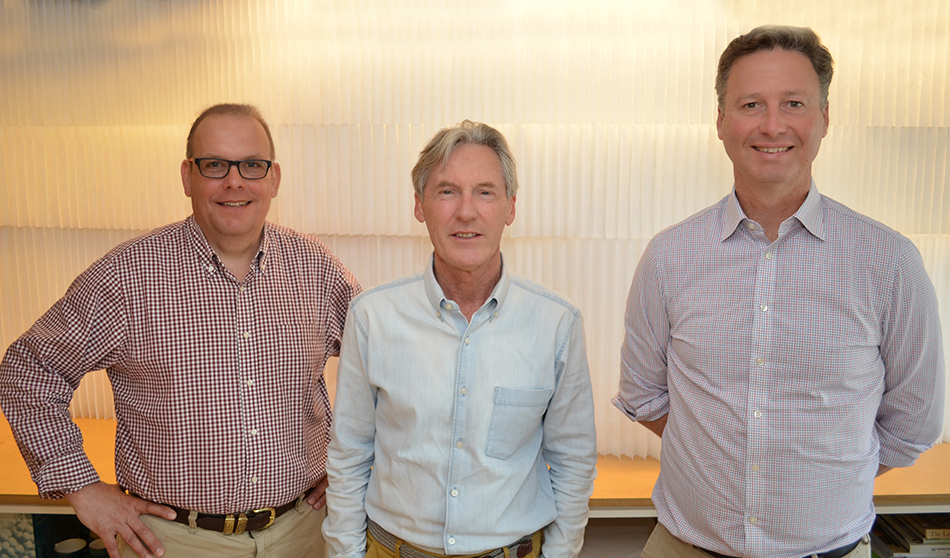 Chris Bland, Luca Belgiorno-Nettis  and Iain Walker
Our Venture Partners will undertake the first round of filtering. In this way we effectively bring in the highest quality VC advisory and filtering skills for our chosen sectors.
As each Venture Partner fund accelerates its own follow-on investment, in certain select circumstances Prisma may choose to significantly concentrate investment. We have the confidence to do so knowing that the investee companies selected have survived and thrived under the close eye of a Venture partner like Blackbird or One Ventures.
Early stage risk is thus spread, but it provides us with an insider's view of likely breakout success stories.
In exceptional circumstances – and solely within early stage companies targeting public sector disruption or public discussion – we will act as the lead funder.
Lot.1, Pier 8/9, 23 Hickson Road.
Walsh Bay, Sydney NSW AUSTRALIA
Header Artwork Credit: Jaochim Bandau, 'Untitled' 2011, Aquarelle.